Summer in Herkimer County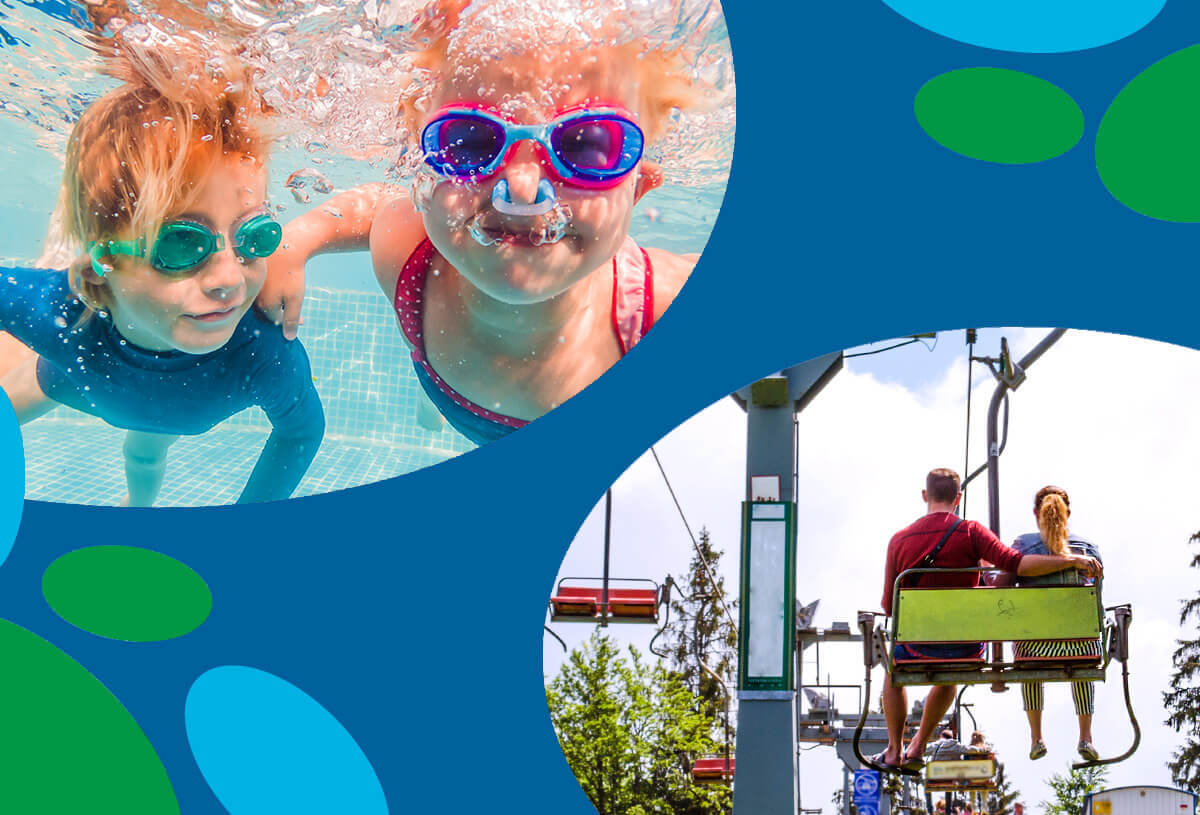 There is no question that summer is one of the most beautiful times of the year in Herkimer County, as this pocket of New York State truly comes alive when the sun is shining and the temps are rising. Along with the summer season comes an abundance of activities to enjoy – nature, history and all that Herkimer County has to offer. Here is a roundup of a few favorites that are close to Stone Ridge Residences!
For Kids: Happenings at Herkimer Town Park
Along with a fun playground that offers endless outdoor playtime for kids, the Herkimer Town Park there also has a supervised program for children that offers daily activities such as board games, video games, arts and crafts, the zoo mobile, tie-dye day, bounce castle, make-your-own sundaes, and much more. The icing on the cake is that kids get free lunch during this program throughout the summer as well.
For Families: Exploring the Adirondacks
With the base of the Adirondacks being in Herkimer County, there are endless mountain peaks to climb, water fun on the lakes, and woods for hiking and camping.
In the mood to reach the summit of a beautiful mountain? Take the ski lift to the top of McCauley Mountain, where you will observe endless natural beauty once you reach the top. Hiking for exercise? Summit to the top of the famous Bald Mountain, where you can climb a fire tower and feel like you are on top of the world.
For waterpark fun, Enchanted Forest Water Safari is New York's largest theme park with more than 50 rides and attractions.
The Fulton Chain of Lakes, a chain of eight lakes, offers ample opportunity for boating, swimming and fishing. Nick's Lake is the perfect place to picnic, or pitch your tent if you love to camp.
Other great options for camping in Herkimer County include; Herkimer Diamond KOA Resort, Spruce Creek Campground, and Scenic View Campground.
For History Buffs: The Erie Canal, Herkimer Diamond Mines, and Herkimer County Historical Society
Herkimer County is steeped in historic heritage. The Erie Canal, the most successful waterway in North America and completed in October 1825, offers historic tours aboard the "Lil Diamond," on a daily basis throughout the summer.
The Herkimer Diamond Mines give explorers the opportunity to mine quartz crystals unique to Herkimer that are 500 million years old. The crystals, found in rock, closely resemble diamonds.
To further whet your historical appetite, take a visit to the Herkimer County Historical Society to dig deeper into the history of this magical area.
Enjoy all of this and so much more. Make your summer in Herkimer County one to remember!