The Importance of Fire Safety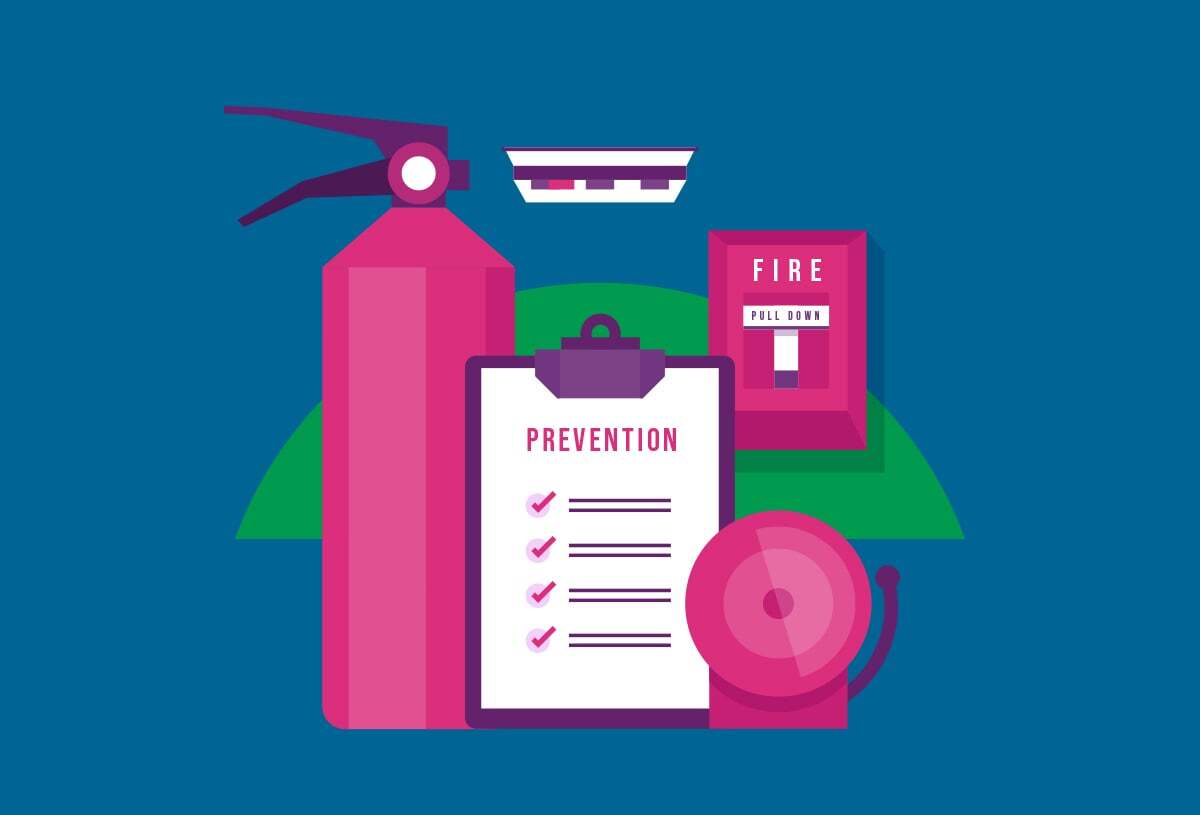 Did you know that if a fire starts you may only have as little as two minutes to evacuate?
There are general fire safety precautions that should be followed regardless of whether you rent or own. Taking the time to review tips about fire safety issues can help create a more safe, secure living environment.
The best way to minimize the risk of fire is to take the threat seriously and put fire prevention measures in place.
Fire Safety Awareness
Many of us believe we will never be in the midst of a fire, but this is not always the case.
A fire can happen anywhere, at any time, and is oftentimes catastrophic.
When dealing with fire, it is important to remain alert and follow preventive measures to avoid the chances of fire. Ensure you and your family members assess the possible risks that are a potential fire hazard and take the appropriate steps to prevent and minimize.
Prevention & Hazards
Cooking – Do not ever leave your stove unattended if you are making food. Ensure all burners are turned off when you are not cooking and especially when you are done making your meal.
Electronic Devices – After you are done charging your phone or laptop, remove the charging plug from the wall. They are consistently producing electricity even when not plugged into a device and can get very warm.
Candles – If there is a candle lit in your apartment, blow it out before leaving the room, going to the store, and/or going to bed. Never leave a candle unattended.
Smoking – All Stone Ridge Residences apartments are smoke-free.
Using a Fire Extinguisher
When operating a fire extinguisher, always remember the word "PASS":
P

ull the pin. Hold the extinguisher with the nozzle pointing away from you and release the locking mechanism.

A

im low. Point the extinguisher at the base of the fire.

S

queeze the lever slowly and evenly.

S

weep the nozzle from side to side.
For easy access, always ensure there is nothing blocking your fire extinguisher in case an emergency arises.
Your Safety Matters
If a fire ever occurs, remember to get out, stay out, and call for help. Never go back inside for anything or anyone.
At Stone Ridge Residences, we care about the safety and well-being of our residents. Our mission is to develop, manage, and operate safe, affordable, housing options for income-eligible seniors, disabled persons, individuals, and families. For any further questions, thoughts, or inquiries about fire safety, please contact us.